We all know how important bees are – not only do they produce delicious honey, but they are also one of the most crucial pollinators of many crops that we rely on for our food. We wanted to create a honey that gives back to the bees themselves and focuses on the welfare of their colonies. And so, Meadows Honey was born! Right at the start, we decided it's hugely important to us to create a premium, high-quality product. However, it's also a goal of ours to make sure this product is accessible to all. Through our partnerships around the globe, we're proud to say we offer a premium product, without the premium price tag.
For us, premium honey means not only ensuring that our customers receive the highest quality product, but also ensuring that the bees that create our honey enjoy a high standard of welfare.
Native wildflowers and our local bee species have been developing and coexisting together for thousands of years. This means that our wildflowers are perfectly suited for bees, who can sometimes be quite picky about where they get their food. If you want to learn more about wildflowers and how they are important for our pollinators and for our ecosystem at large, click here.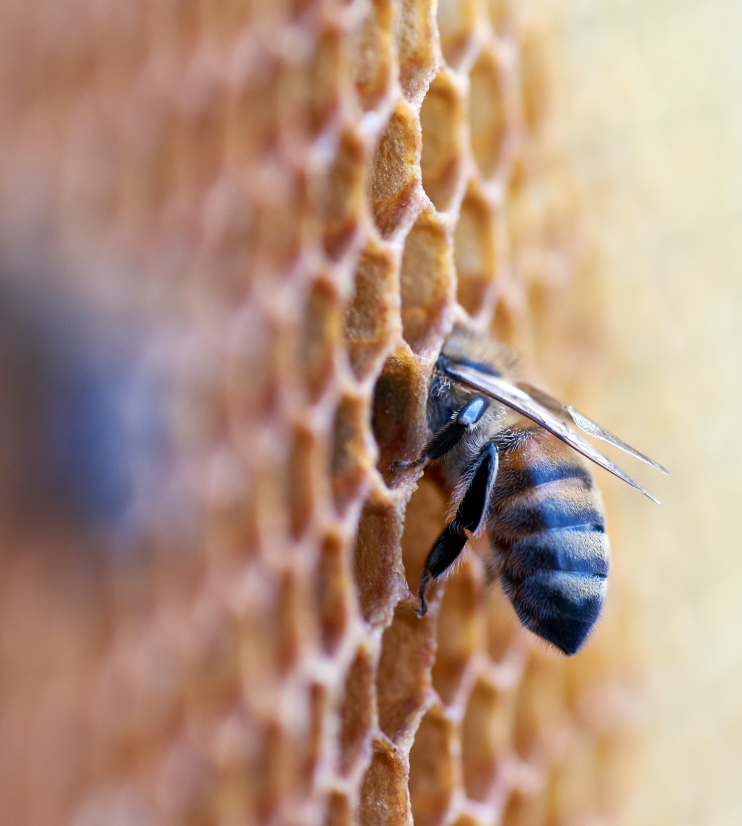 We knew that we wanted to help the bees; however, we couldn't do it alone so we set out to find an organisation to partner with. It was vastly important to us that our partner really shared our vision when it came to bee welfare and our precious UK ecosystems. After speaking to a few different groups, we agreed on a partnership with Plantlife. For every jar or bottle of honey we sell, they plant 300 wildflowers – you can read more about that partnership here.
Honey is a natural product, which means it is affected by seasonal availability. Because of the huge demand for honey in the UK, we began to seek out beekeepers in different countries to ensure that we always have a steady supply of batches coming in to create our honey blends with. We work constantly to source honey of a superior quality, from caring apiarists who value the welfare of their bee colonies.

Did you know, bees only tend to forage for nectar up to 5 miles from their hive?
 The local plants and flowers will have an impact on the taste of each batch of honey produced. This means that the locations of these hives are highly important to us, and a vital part of ensuring that we source only the best honey. When we use honeys from around the globe, we are able to take advantage of a huge range of distinctive flavours and combine them into something truly amazing, ready to be enjoyed by our customers around the country!
We love to sit down and try each batch of honey ourselves, enjoying the varying tasting notes and the creative process of combining batches together to create a delicious and well-rounded blend. This process is baked into how we work and also how we control the quality, flavour and consistency of the product that reaches your table.
We currently have four honeys in our range – you can take a closer look at each one here. We began our journey by creating our Natural Honey blend. However, with our background being in nature, we soon decided to seek out apiarists who hold organic certification. This led us to create our Organic Honey blend. We love the well-rounded and versatile taste of these honey blends, but we wanted to create something a little more specific next. After a lot of research and tasting, Acacia Honey was added to our range. It is one of our favourites due to its light, delicate flavour and floral aroma. Naturally, we had to create an Organic Acacia Honey too! But we don't intend to stop here – our team is constantly working to expand our product range with new, yet responsibly sourced products.